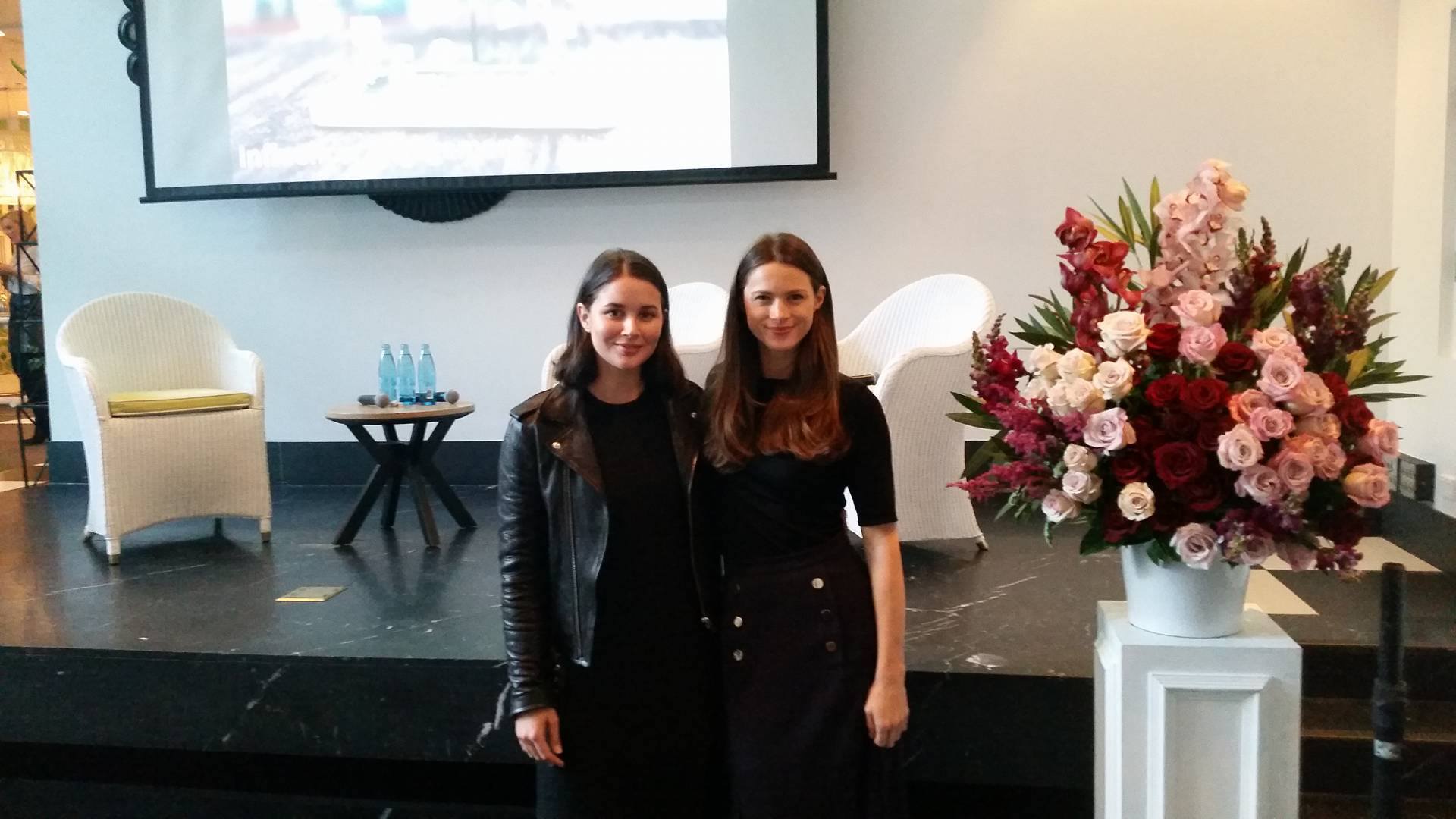 26 Jun

Networx Breakfast: 'A Conversation with People who 'Like' me'

Networx Sydney held its first breakfast event last week, waking up with two of Australia's most powerful digital influencers – Frank Body's Co-Founder, Bree Johnson and Harper & Harley's Blogger, Sara Donaldson.

A Conversation with People who 'Like' me provided handy tips for marketers, PRs and aspiring bloggers on producing engaging online content, blogger partnerships and how to master social media.

We thought we'd share the top 3 tips from our speakers…
Create engaging online content
Frank Body, Co-founder, Bree Johnson
"The key to creating engaging online content is to work with bloggers that fit your brand. If your product doesn't suit the blog and their audience it does not look authentic.
"Frank Body is a big believer in user generated content, our "Frankfurts" are our most powerful marketing tool. We work collaboratively with our 'before' and 'after' "Frankfurts" and allow them to take over Frank Body's Q & A session to engage with our online community.
Harper & Harley, Blogger Sara Donaldson
"Content is so important, what makes compelling online content is an eye catching image and the "click bait" – a title which hooks the reader.
"Your blog needs to be engaging and mesh well with your audience in order to engage them. The importance of producing appealing, authentic and user-friendly content online is vital, you need to make sure it's the right fit."
"Consistent content is key, you need to have something unique to offer, be different. It took me a few years to work out what the style of my blog was."
Social Media
Frank Body, co-founder, Bree Johnson
"Frank Body's 688,000 Instagram followers did not grow overnight, it evolved over three years in response to an aggressive social media campaign. Frank launched with an intensive social media strategy, posting every hour – however I wouldn't suggest that strategy to others.
"Don't just target high reaching influencers when promoting your brand, utilise other channels to creatively engage with followers. We implemented a campaign, using four brilliant creative photographers in different locations with our Frank models to engage with our "Frankfurts" in an authentic and visually enticing way.
"Don't always go for the influencers with the highest reach. A smaller more tailored approach can work just as well, if not better, for your brand."
Harper & Harley, Blogger Sara Donaldson
"Followers do not just appear. A social media strategy is key. Strategically plan and post every three hours on Instagram.
"I write three to five blog posts per week and tailor the content to my audience. There are three key things to remember to master social media; Facebook is about the content, Twitter is conversational and Instagram is visual, the captions add little value.
"Don't use too many hash tags its lazy PR. Have something unique and genuine that appeals to your followers."
Blogger partnerships
Frank Body, co-founder, Bree Johnson
"Our approach to influencers and blogger marketing is different to what it was three years ago. PR and Marketers need to tap into long-term partnerships with bloggers and take the time to nuture the relationship.
"You need to really research your influencers and bloggers, look into their followers and ensure they're not paid. Engagement with your followers and the influencer's followers is just as important as the following.
"Research the blog, select your top 10 bloggers and ensure they fit well with your brand and the audience. Set expectations, let them know the product is coming and don't always expect a post. "
Harper & Harley, Blogger Sara Donaldson
"A collaborative approach needs to replace the 'spray gun approach.' You need to ensure blogger partnerships are a two-way relationship.
"Contact the blogger, before, during and after the post and ensure the partnership works both ways. A genuine and tailored approach is key, be very selective, we don't want to see everyone posting the same thing.
"Blogs are not an ad, bloggers don't want to be bought they want to collaborate with brands and build long term partnerships. Put the effort in with smaller bloggers and grow with them.
A quick wrap up of key takeaways:
In an industry propelled by social media, PR, Marketers and aspiring bloggers need to be flexible and open to change in the digital space.
To achieve successful blogger partnerships, a collaborative approach is vital.
For aspiring bloggers the best advice for transforming a passion into a business is simply go for it and don't be afraid to fail. Everyone talks about their passions, but you need to act on it!