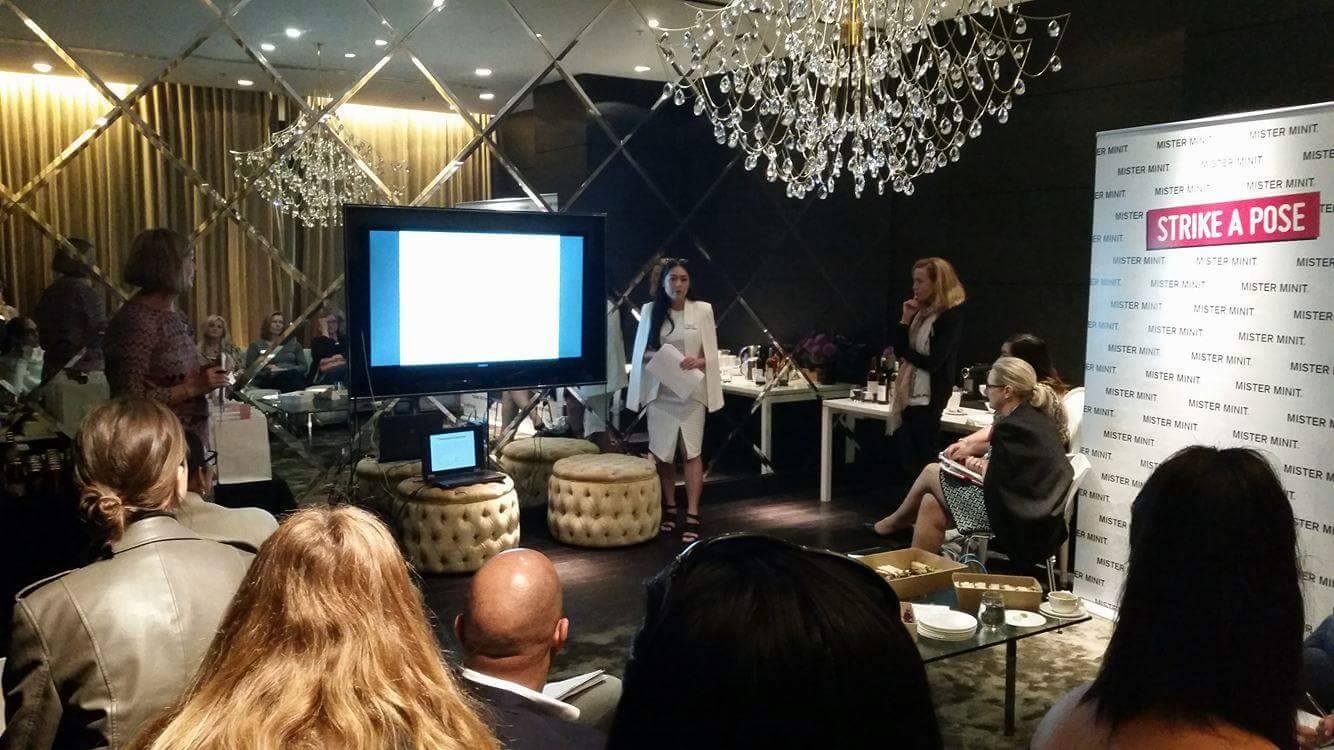 10 Nov

The growing trend of personalisation

The growing trend of personalisation

Many of us appreciate a personal touch – from being greeted by name, having our coffee order recited back to us, or receiving a tailored gift or experience. The growing demand for 'personalisation' was the focus of an event in Sydney attended by marketers, event organisers and leaders in corporate branding.

Hosted by Minit Commercial, a division of Mister Minit, more than 30 guests received an insight into the popularity of customisation and personalisation, and heard about the positive difference it can make in a person's overall experience.

Brand Futurist Gary Bertwistle, Nutella's Regional Marketing Manager, Michelle Hood and Mister Minit's National Marketing Manager, Kylee Young expanded on how personalisation is in growing demand by today's customer from engraving and gifts, to fashion, food and travel.

The information sessions, hosted at Sydney's Westfield Styling Suites kicked off with Brand Futurist Gary Bertwistle, sharing his insights into the growing trends in personalisation. Drawing on his experience, Gary reinforced the importance of using a person's name when interacting with others. Referencing, lecturer Dale Carnegie "If you remember my name, you pay me a subtle compliment; you indicate that I have made an impression on you. Remember my name and you add to my feeling of importance.

Gary highlighted the success of companies using customized products to embrace the individual qualities of the consumer. "Well-known brands, Nike and Shoes of Prey are leaders in personalisation. They speak to their customers through the simplicity of allowing consumers to design their own shoes."

From customised shoes to hotel rooms, Gary highlighted the demand for personalisation and how businesses can grow economically and also build strong relationships with their consumers.

Nutella's, Michelle Hood revealed the success of the 'Share a Smile with Nutella campaign,' which used a personalised Nutella jar to engage with customers. "By replacing the Nutella logo with our customer's names we were able to engage with our audience through our product."

The benefits of using personalisation for organisations can also extend to social media – with customers more likely to share their experiences. "Instagram was the most popular, with consumers posting, tagging and sharing their personalised Nutella jar. Which was fantastic brand awareness."

Mister Minit concluded the event series with an insight into the benefits of their personalised engraving activations and in-store events. "Our events provide companies with a unique and personal touch to their day-to-day offering, by producing something unique that speaks to the consumer."

Guests were able to experience first-hand a live engraving demonstration, performed by Minit Commercial's onsite technician. Attendees were able to choose a message to engrave, allowing them to customize their products and feel a sense of personalisation with Minit Commercial.