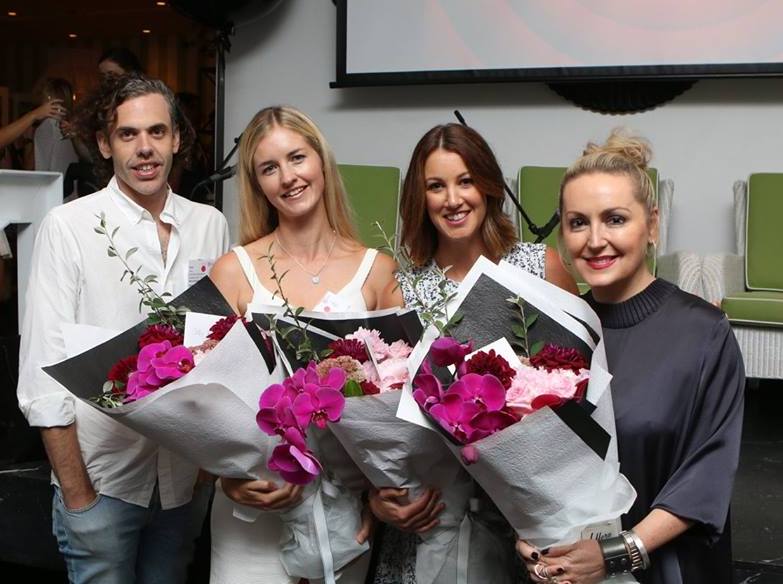 17 Mar

Networx – Breaking the Media Mould

Networx Sydney kicked off its 10th birthday milestone this year with a 'Breaking the Mould' media panel event at the Ivy Sunroom. Our media landscape is constantly changing and the panel of four media experts addressed how we can keep up with, and adapt to, these changes. Networx is excited to continue to deliver informative and inspirational networking events to Sydney's communication professionals in 2016.

The Sydney media panel included Entertainment Editor-at-Large at News.com.au, Melissa Hoyer, The Daily Telegraph's Sydney Confidential Reporter, Sally Rawsthorne, Senior Producer at TODAY, Victoria Owens, and Executive Producer for NOVA's Fitzy & Wippa, Tom Ivey. The informative discussion with the stellar panel provided key tips and insights into how to pitch like a PR pro.

News.com.au's Melissa Hoyer kick-started the conversation by explaining that we're now consuming the media differently and media need more content than ever. The Daily Telegraph's Sally Rawsthorne agreed, and said that social media has now become a major source of news. NOVA's Tom Ivey also believes the media is evolving and there are new ways to attract listeners and make them fans of your brand. Video content and social media avenues such as Snapchat are going through the roof according to Melissa Hoyer, especially for news.com.au's younger audience.

The media panel provided key insights into how to achieve a winning pitch. TODAY's Victoria Owens stressed the importance of knowing the media you're pitching to, being straight forward in the subject line and suggesting great story ideas. In contrast, Sally Rawsthorne prefers to come up with the story herself and simply requests dot points and the contact details of the talent you're pitching. When it comes to being sent gifts and samples, Melissa Hoyer said she appreciates the nice gesture, yet there should be no expectations attached. There has to be a relevance for your gift or sample and if it doesn't fit the media, it simply won't be promoted or shared. In terms of how much notice the media needs for a story, Tom Ivey said 24 hours is enough timing. Sally Rawsthorne said if you haven't heard back from an email pitch, it is ideal to follow up over the phone. The panel all agreed that looping in the team when pitching is beneficial as if they aren't able to publish the story, someone else on the team may be keen to pick it up.

It is essential to leverage the interests of the media you're pitching a story to. Tom Ivey said his priority as the producer of NOVA's Fitzy & Wippa is to make the show female friendly. For example, a story about dating will win over a story about tradie mishaps. Celebrity and exclusivity also works on breakfast radio. At TODAY, topics about empowering women and real stories really tap into their audience's interests.

PR professionals strive to build relationships with the media and the media panel confirmed they also value these relationships. Sally Rawsthorne said, ''I'm 100 per cent more likely to run your story if you've helped us out in the past." They do want to have coffee with PR's as this friendly face-to-face contact gives them a bigger incentive to be supportive.

The Public Relations industry is noticing the rise of celebrity influencers, yet the panel collectively agreed that influencers don't cut it as experts. Melissa Hoyer said she will very rarely go to an influencer for comment as 'Insta' fame doesn't necessarily give you credibility. The online influencer doesn't compare to the celebrity.

To wrap up the compelling Networx 2016 panel discussion, each of the expert media professionals came up with examples of their best PR experiences. Tom said Uber's puppy delivery campaign was extremely well-received on the Fitzy & Wippa show. He also gave the hot tip that Wippa loves food, ideally delivered between 6am and 9am. Melissa Hoyer said her best PR experiences have been when there's a fun and quirky angle or when there's a celebrity involved. She also added that lists such as, 'The Top 10 Burgers in Sydney', tend to work well as they're easy to read and entertaining.

Don't forget to check out the fantastic 2016 series Networx has to offer including a variety of different event offerings like workshops, insightful breakfasts and a Networx FIRST all-day communications festival. For more information and to purchase tickets head to the Networx Sydney website.