12 Sep

The Two Workplace M's – Millennials and Mentors

When millennials were still held captive at school, the scuttlebutt had already started on how they were going to 'change' company culture. Fast forward a couple of years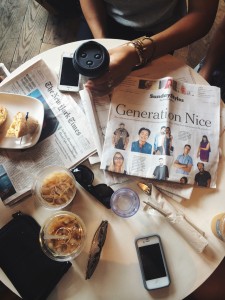 and we now have an active pool of Millennials in the workforce. And yes, they have changed the way we work, maybe not for the better but definitely not for the worst.
This scrutiny is a given with many publications including Forbes pigeon holing our next generation of leaders as 'spoiled, lazy and who have high expectations'. But according to the all female Next Generation panel at NewsMediaWorks' Future Forum, companies are putting enormous effort in attracting and encouraging Millennials to not leave their position for a competitor: "top companies are losing their staff to shiny new companies that offer more benefits, like free fitness classes and endless vacation days."
Rather than seeing companies 'keep up' with the Millennials let's find out how we can integrate this new generation of thought leaders into our current workplace landscape.
Thanks to social media, Millennials are constantly seeking the approval from others and so it's safe to say that they are typically more interested than previous generations in finding a mentor. They understand emerging technologies and social media trends better than the older generations and can teach us more than a thing or two.
With the above in mind, what's more apparent now than ever before, is reverse mentoring. It's all too often that we seek guidance from our younger counterparts about a particular new social media function or Instagram account that has received thousands of new likes overnight. When working with Millennials it's imperative to listen to them. Having just left university or school, they are ambitious and hungry. As the tech experts of the digital age, they are the generation that many companies are trying to sell to. So why not consult them?
In today's busy working life, many Millennials will experience multiple mentors; from the traditional senior managers, to peer mentors who are mid-senior level. This is what makes great agency culture stand out from the rest because it allows for everyone to take responsibility of one another and ultimately creates a shared internal drive to perform well above what's expected.
Peer mentors should look up to their leaders for wisdom and inspiration. Many companies use its core values as a framework and reflect on how they were too once m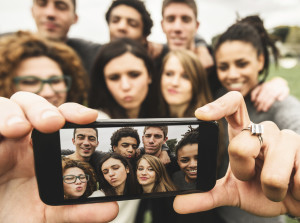 entored. Although it's hard to distill it to just a few, the below are good values that our PR agency adheres to:
Compassion – We are all people and we leave the office everyday as people and not just employees. Great leaders are there for encouragement in the good times and more importantly, when we encounter difficulties.
Show don't tell  – Oscar Wilde once said, "The only good thing to do with good advice is pass it on; it is never of any use to oneself." Take the time out of your day to actively show a correction or suggest an alternative idea. Getting out of your seat and sitting next to the person you're mentoring does wonders to their confidence as opposed to the email feedback flick.
Celebrate the achievements – Make it noted to the wider team when your mentee has ac
complished something like in a Friday wrap up email, Monday morning WIP or over work drinks. It not only makes them feel proud and respected but also drives other team members to do the best they can too. It can also be very personally fulfilling to know that you've directly contributed to someone's growth and development so don't forget to give yourself a pat on the back as well.
If you're a small company and can't justify the ping pong table, complimentary yoga class, free breakfast and weekly work drinks don't worry too much because what's key is the effort into training staff and creating a culture that can adapt to a changing workplace environment. All in all, if you don't have the people to sustain it, what's the point?