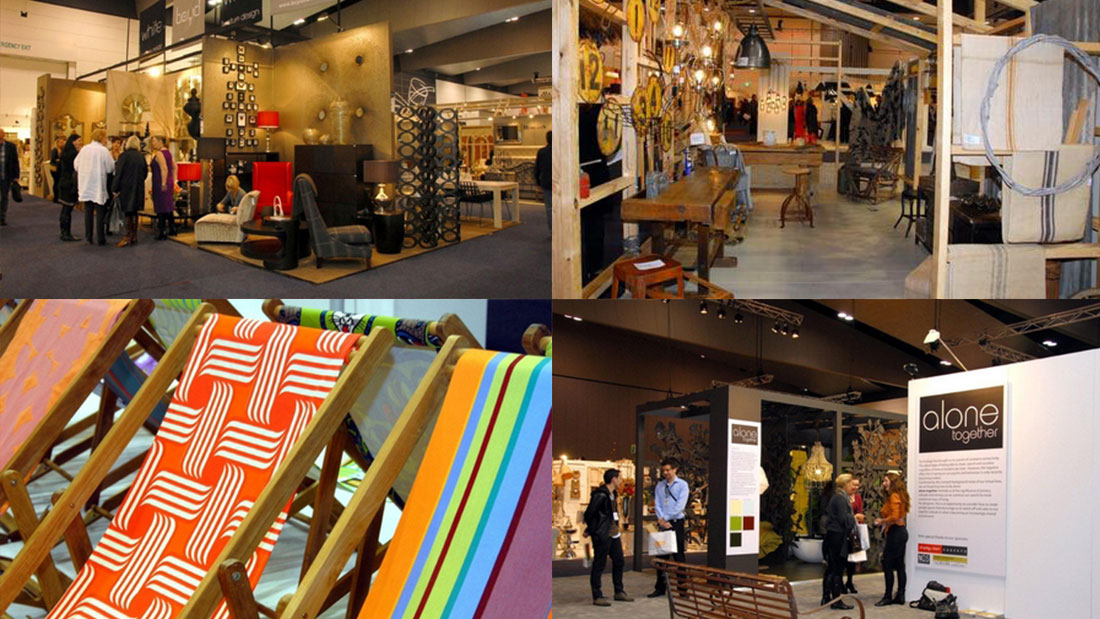 05 Aug

Furniture Fashion & Fun! Furnitex 2011

Double Edge design aficionados, Simone and Sarah, were in Melbourne last week to oversee the PR for Furnitex and Decoration + Design. The 2 co-located fairs, held at Melbourne's massive Exhibition Centre from 21-24 July 2011, were a hotbed of the latest furniture collections from over 500 Australian and international exhibitors.
Here are some snippets of Simone and Sarah's Melbourne Adventure:
Wednesday 20th July
Kicked off PR activity with a bang! Held a very smooth, intimate cocktail event with Lee Broom, one of the UK's hottest bar and restaurant designers, who spoke about the growing small-bar trend, his work with Vivienne Westwood and his ambition to design a pop-concert. The Silk Road on Collins Street was the perfect venue for this glamorous soiree.
Thursday 21 July
Fair opening day. 11am was the much anticipated announcement of the VIVID – Vibrant Visions in Design – award for Australia's next wave of furniture designers.  The winners always take us by surprise – but then all the designs are so good it's impossible to choose. The Student, Concept, Commercial and Green Awards were all scooped by Victorians!
Next stop: VIP Media Luncheon. Hosted an A-list group of home, interiors and design media along with the fair's four international guests. Lee Broom, Abigail Ahern, Erica Wakerly and Milou Ket. In between courses our international guests chatted with media, covering everything from forthcoming trends to wallpaper's comeback.
The day winds down with a cocktail party where exhibitor awards are announced. Everyone let their hair down and Sarah wishes she wore flat shoes.
Friday 22 July
Today we oversee interview requests and have the opportunity to take in some of the expert seminars. We are now inspired to design lighting, try our hand at wallpaper and inject some high voltage colour into our homes. Watch this space!
Saturday 23rd July
Furnitex 2011