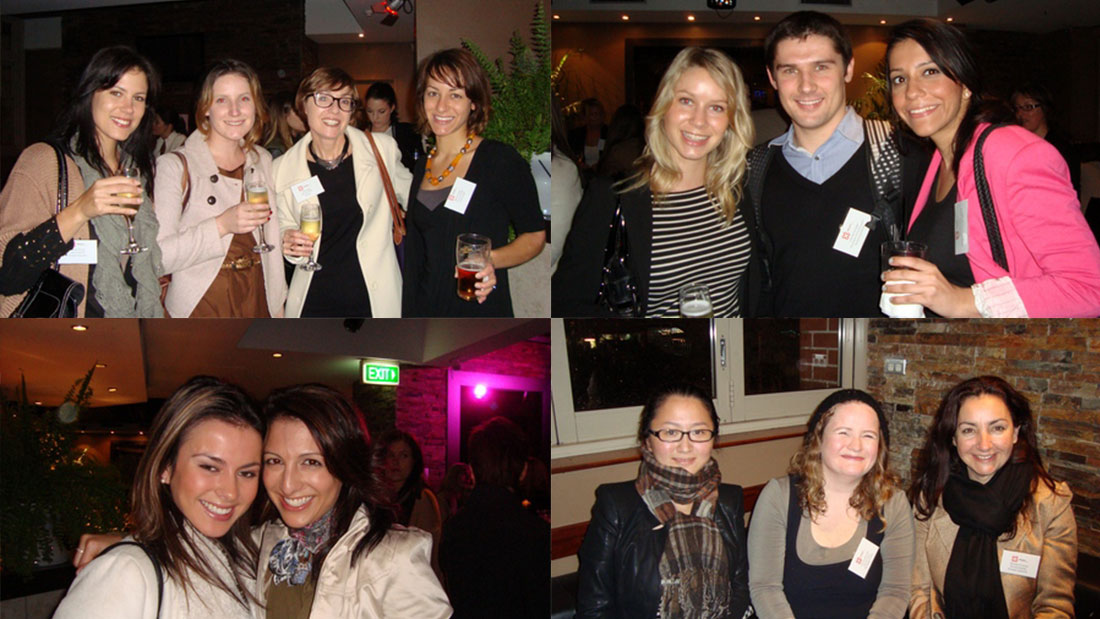 22 Jul

Networx: What Media Want!

This month's Networx event What Media Want, held on Tuesday 19 of July at The Shelbourne Hotel, looked at the key elements to winning media pitches. The sold out event was a huge success with over 100 PR practitioners enjoying an informative, media savy evening, with plenty of networking opportunities and expert advice for dealing with the media's toughest gatekeepers. We invited four media guests to share their likes and dislikes, and offered advice and insights into how PR people can be more effective in media relations.

The four media experts included: Sun-Herald Chief of Staff, Melissa Singer, Kyle & Jackie O Show producer, Bruno Bouchet, Cosmopolitan magazine Fashion Director, Nicole Adolphe and author of Dealing With Grumpy Editors, Dan Kaufman.
Nicole Adophe, Dan Kauffman, Melissa Singer & Bruno Bouchet
Bruno Bouchet, shared tips on what it takes to get coverage on Australia's most popular breakfast radio show, the Kyle and Jackie O Show! Bruno recommends pitching controversial stories, being quirky in your pitching and said, "radio drops are a distraction, don't do them!"
Nicole Adolphe, from Cosmopolitan magazine explained what she looked for in product pitches and shared her thoughts on what makes an impressive launch event. Nicole said, "events make you remember a brand! Have the product there, introduce your spokesperson and be sure to keep speeches at  your event short!"
Dan Kauffman, who is the author of Dealing With Grumpy Editors has seen every mistake a PR can make. He outlined what does and doesn't work when it comes to getting clients into the media. Dan doesn't recommend using PDF's to send media releases. "Word documents are better as they are easier to find when searching for a filed press release." He also said good subject lines are important and cautioned against burying your lead in the bottom of your media release. For those of you a who liked what they heard, you can purchase Dan's book here http://mediasurvival.com/
Last but not least, Melissa Singer revealed what makes a good news story in the Sun-Herald and how to get a Chief of Staff on your side. Melissa also said  "the subject line is so important, you must grab their attention here!"
We hope all of you PR people out there, are putting your newly discovered PR survival tips to good practice! Stay tuned to @networxsydney to find out about our next Networx event.
Networx Guests