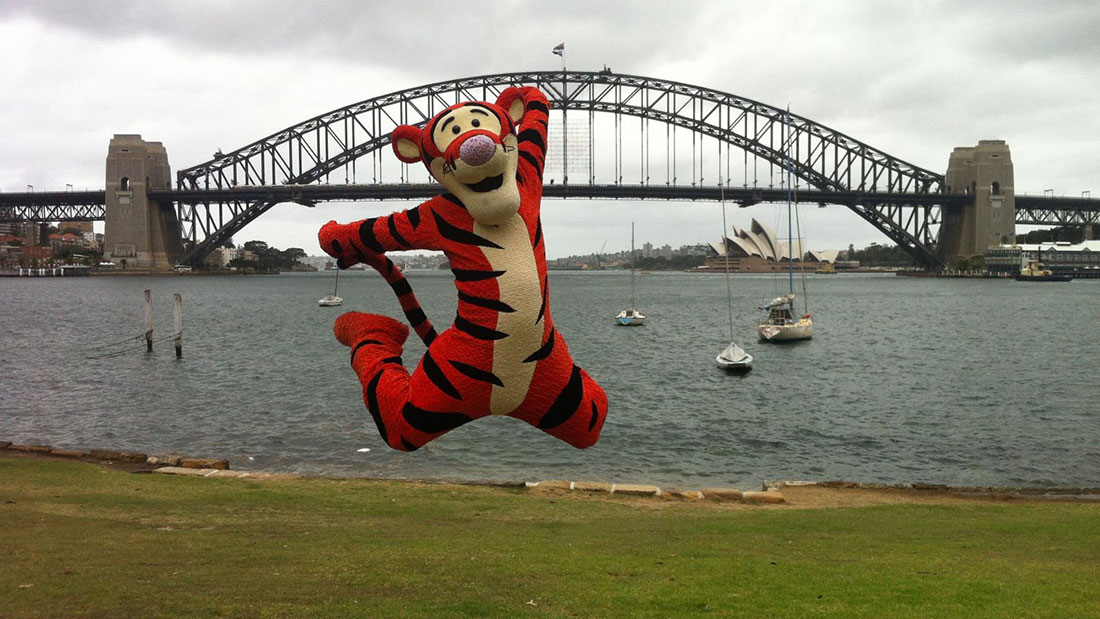 19 Dec

Tigger visits Australia to celebrate Disney Live! Mickey's Rockin' Road Show!

It's that time of year again! Disney Live! is back and this year Mickey and his friends are taking audiences on a talent search adventure with Mickey's Rockin' Road Show. At Double Edge we are huge fans of the show and have been the national and Sydney publicists for many years.

This week we had Tigger in Sydney to meet his fans and promote the upcoming show, touring Australia from the end of December through to February.

To celebrate Tigger's visit we organised a meet and greet at Macquarie Centre which was a bouncing success! It was great to see all of Tigger's fans dressed in adorable Disney themed outfits, it was truly magical.

Tigger also visited Darling Harbour and McMahons Point, for some very high energy photo shoots – boy can he bounce! He didn't stop there, we organised a blogger event at the Sydney Entertainment Centre where mums and kids got to meet Tigger and we tested their Disney knowledge.
Next Tigger visited the Mix FM Special Children's Christmas Party for disadvantaged children to treat them to an exclusive performance. Tigger even found the time to surprise Harry at his bouncy birthday party!
We felt extremely privileged to accompany Tigger over this time and look forward to seeing Disney Live! Mickey's Rockin' Road Show when it tours Australia this summer.